Ko-Kwel Wellness Center-Eugene
The Ko-Kwel Wellness Center-Eugene is an exciting step forward in health care for Native American and Alaska Native people in the Eugene area.
The building, newly purchased by the Coquille Indian Tribe, is being remodeled to create space for primary outpatient medical care. The timeline calls for a grand opening in June 2021.
The clinic is part of the Coquille Tribe's Health and Wellness Division. It will work in tandem with the main Ko-Kwel Wellness Center, which is under construction in the tribe's Kilkich community near Charleston.
The two clinics are designed with similar floor plans and decor, giving patients a similar experience at both facilities. Specific space will be dedicated to caring for COVID -19 patients.
---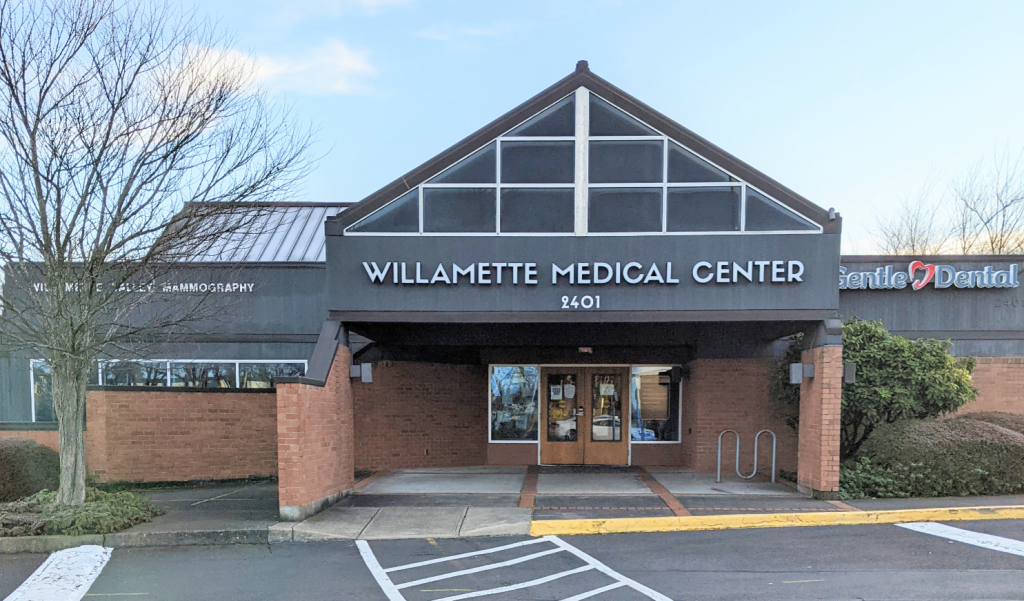 ---
Want to sign up?
Although our Eugene clinic won't start offering primary care until June, you can sign up now to become a patient. Just fill out this form and submit it online.
---
Finding us
KWC-Eugene is located at 2401 River Road, in the Santa Clara area. (We share the building with Gentle Dental, Axis Physical Therapy & Rehabilitation, and Willamette Valley Mammography. ) The building is in the shopping plaza at the corner of  River Road and Division Avenue, about midway between Albertsons and Fred Meyer.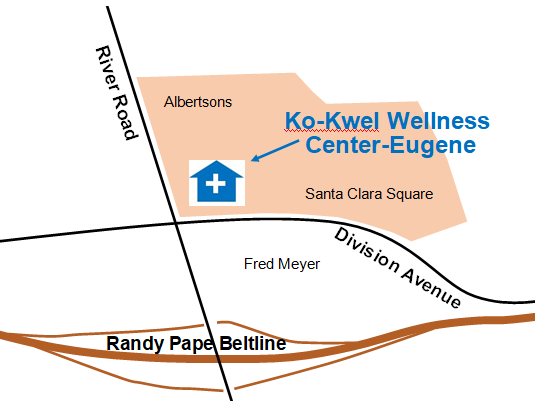 ---
Q&A
Who is eligible to be seen at KWC Eugene?
Initially, all members of federally recognized tribes will be eligible to sign up for care. Eventually, non–Native patients may be accepted as our capacity allows.
How many primary care providers (PCPs) will KWC-Eugene have?
Initially, the clinic will have one family nurse practitioner. A second PCP will be added as the patient population expands.
What services are available now?
The tribe is providing limited COVID-19 testing and vaccines to eligible populations.
---
Contacting us
For information about KWC Eugene and our expansion plans, please contact Mark Johnston at markjohnston@coquilletribe.org.