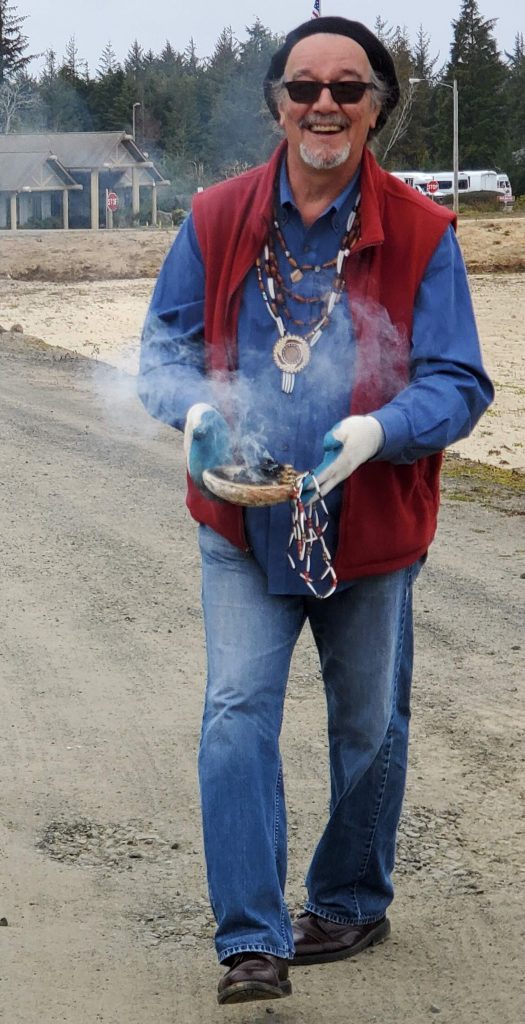 Chief leaves legacy of wisdom, leadership
The Coquille Indian Tribe joins the family of Chief Don Ivy in mourning his passing on July 19.
The chief died after a courageous seven-month battle with cancer. He was 70 years old and had been chief since 2014.
Tribal Chairman Brenda Meade offered this statement about her friend and colleague:
"Chief Ivy was a consistent source of wisdom and kindness for the Coquille people. His voice was an invaluable asset to those of us who were privileged to serve with him in tribal leadership, and we will miss him terribly. We offer our prayers for his family, along with our enduring gratitude for his many contributions to the tribe's wellbeing."
Chief Ivy was well-known in Oregon as a champion of Indian people and a scholar of tribal heritage. He received many awards for his leadership and contributions to the State of Oregon and Indian Country, including the Potlatch Fund, the Antone Minthorn Economic & Community Development Award, and the Oregon Heritage Commission's Heritage Excellence Award. Most recently, Southwestern Oregon Community College honored him in May as its 2021 Distinguished Alumnus.
As chief of the Coquille Tribe, he served on the seven-member Tribal Council and was the tribe's cultural and spiritual spokesman. In honoring his wishes, the tribe will hold a special election to choose his successor.
Oregon Gov. Kate Brown issued the following statement in response to the news about Chief Ivy:
"I was incredibly saddened to learn of the passing of Chief Don Ivy today. For many years, I counted him as a friend and trusted advisor, turning to him most recently to serve on Oregon's Racial Justice Council––the mission of which aligned with his life's work: dismantling the structures of racism that have created disparities in our society.

"A leader and a scholar, he dedicated his life to righting those wrongs, as he worked to preserve tribal traditions and to build a more just future for the Coquille people. His contributions to the work of the Oregon Tribal Cultural Items Task Force helped our state to make groundbreaking progress in the preservation of tribal items in the possession of state agencies and other public institutions.

"I was honored in March to recommend he be inducted as a Southwestern Oregon Community College's Distinguished Alumnus––a college his father helped to create. My heart is with Chief Ivy's family and friends today, and with all the people of the Coquille Tribe."
A memorial service will be held in The Mill Casino-Hotel's Salmon Room at 1 p.m. Saturday, Sept. 25.