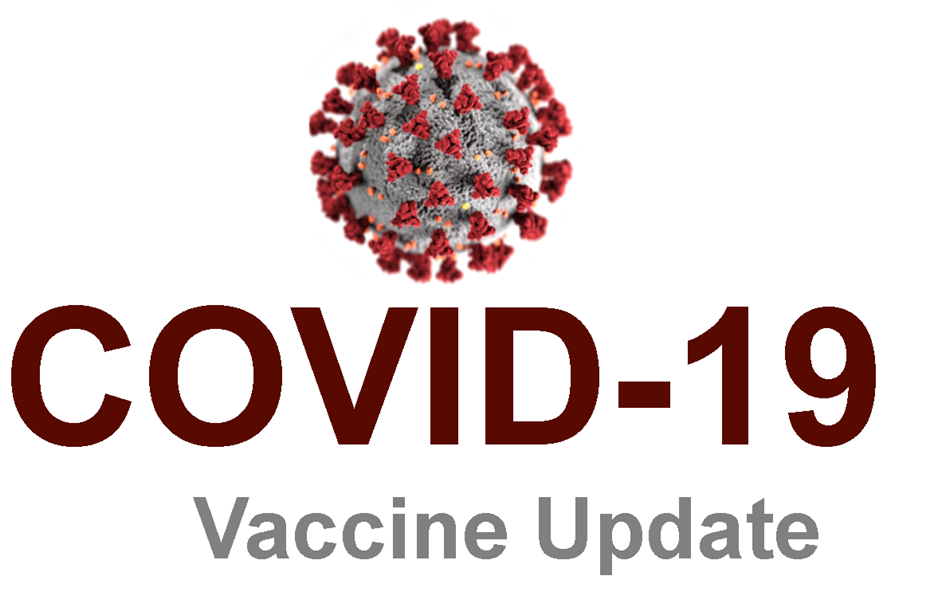 Updated May 19, 2021
---
Tribe Offers Smaller Vaccine Events as Vaccine Availability Widens
Next vaccination clinic will be held on Friday, June 18 from 9 am – 11 am at the Plankhouse.
The Coquille Indian Tribe has completed their large vaccination clinics for the time being. There will be smaller vaccination events through the Tribal Clinic as needed. The next scheduled vaccination event will be at the Kilkich Plankhouse on Friday, June 18 from 9 a.m. – 11 a.m. No appointment is required. The event is limited to Coquille Tribal members, spouses, Tribal Clinic patients, employees of the Tribe and respective household members.
Additionally, the CIT Vaccination Workgroup is planning to provide a Pfizer Vaccine event for youth 12-15 years old. More information on dates and times will be posted on Facebook and on the CIT COVID19 webpage here: https://www.coquilletribe.org/?page_id=8526
The Tribe is also encouraging people to access the COVID19 vaccine through their local public health department or pharmacies like Walgreens, Walmart, and Rite-Aid to receive their vaccination as soon as possible. You can use the online vaccination locators through several agencies:
Oregon Health Authority
https://getvaccinated.oregon.gov/#/locator?lang=en
Coos Health and Wellness
https://cooshealthandwellness.org/
SOLV Health
https://www.solvhealth.com/or/c/coos-bay-or-srv-covid-vaccine
---
For questions, please email covid19@coquilletribe.org
Moderna Consent and Fact Sheet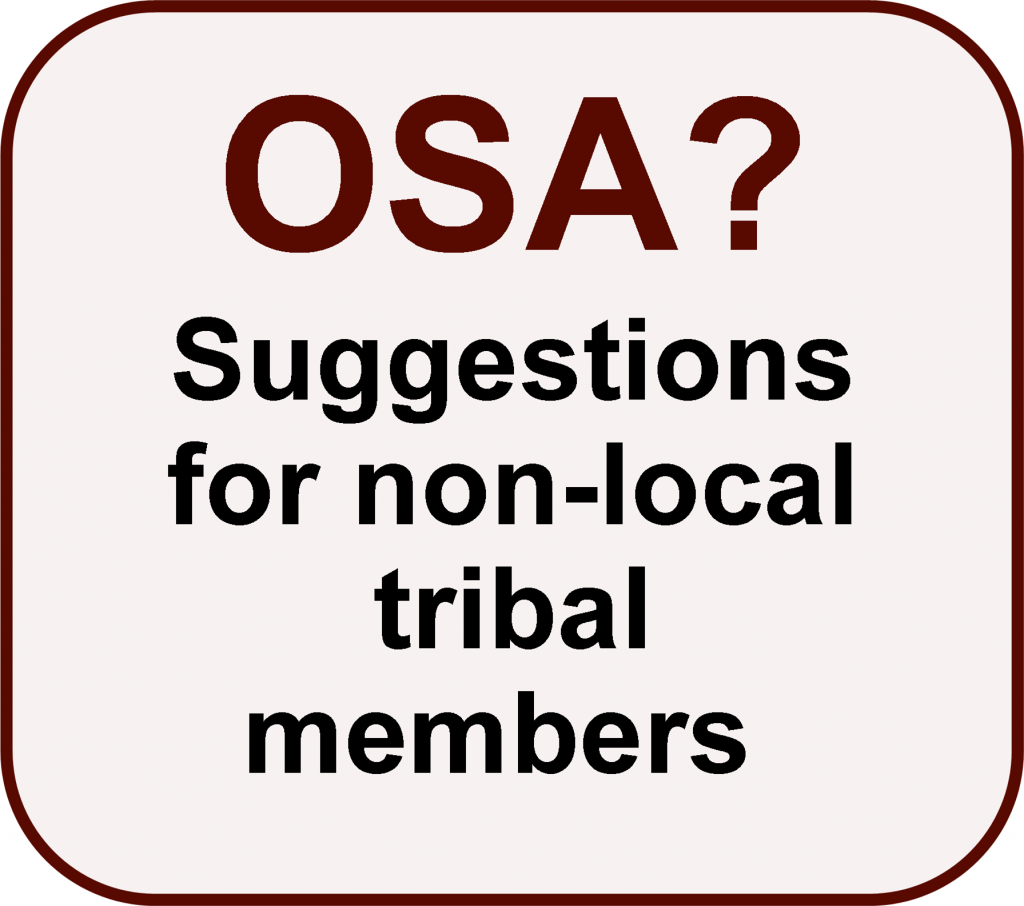 ---
Check your vaccine knowledge

Additional vaccine information
Coquille Tribe
Oregon Health Authority
Northwest Portland Area Indian Health Board
Centers for Disease Control
If you have a specific question about the vaccine and cannot find the answer in the FAQ's or other information, you can email your question to covid19@coquilletribe.org or contact Health and Human Services Director Kelle Little at (541) 297-0341.
See previous questions from members
---
Phase II vaccination program 
Phase II of the Coquille Tribe's vaccination program has been fully activated.  Distribution of the COVID-19 vaccine has been expanded to include all seven groups listed below.
Meanwhile, outreach to Elders and spouses with underlying health conditions in the tribe's five-county service area will continue as a priority under Phase I.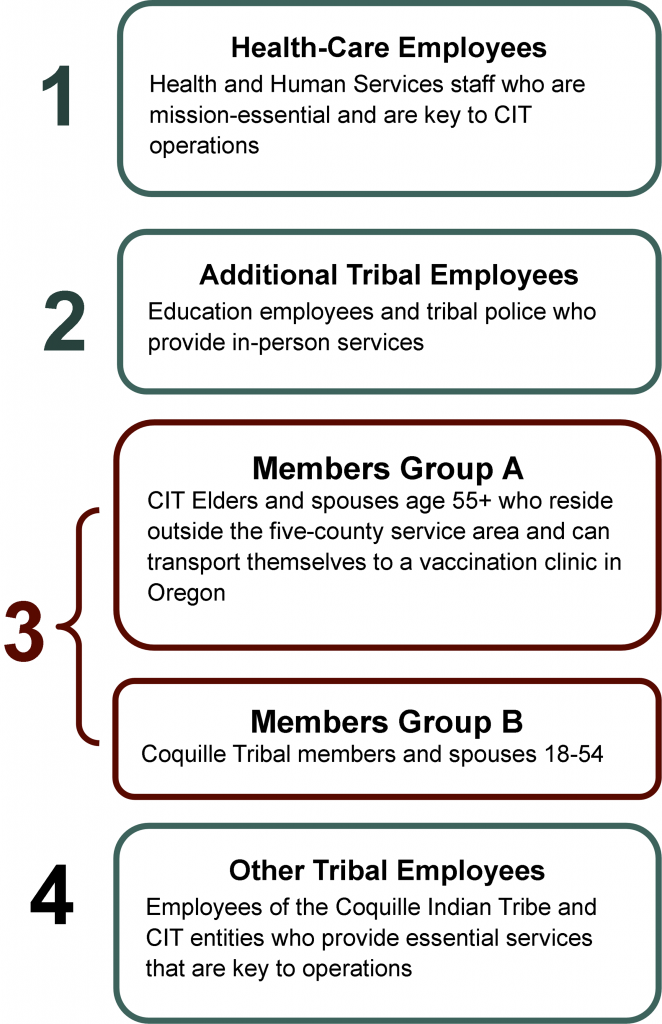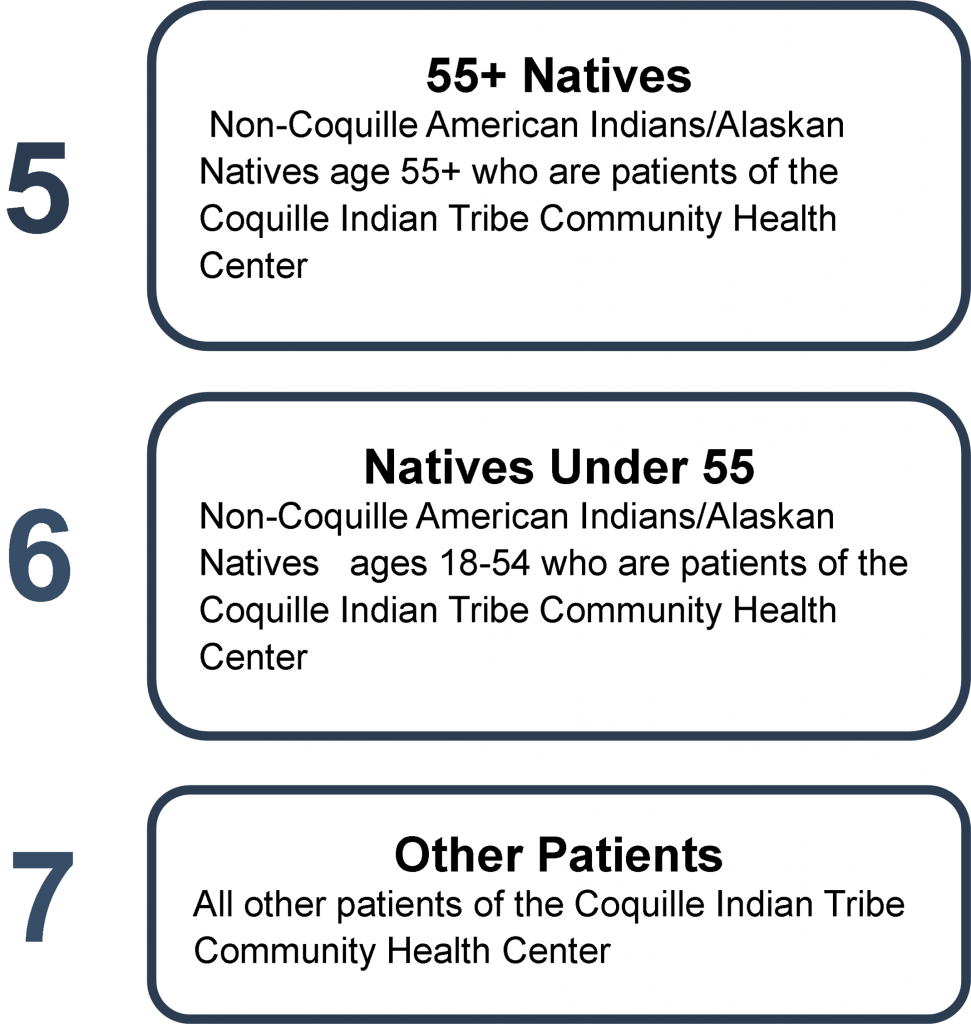 Please visit this website and Facebook  for more information as it becomes available. Tribal members and CHC patients can ask specific questions by emailing covid19@coquilletribe.org.
---
---