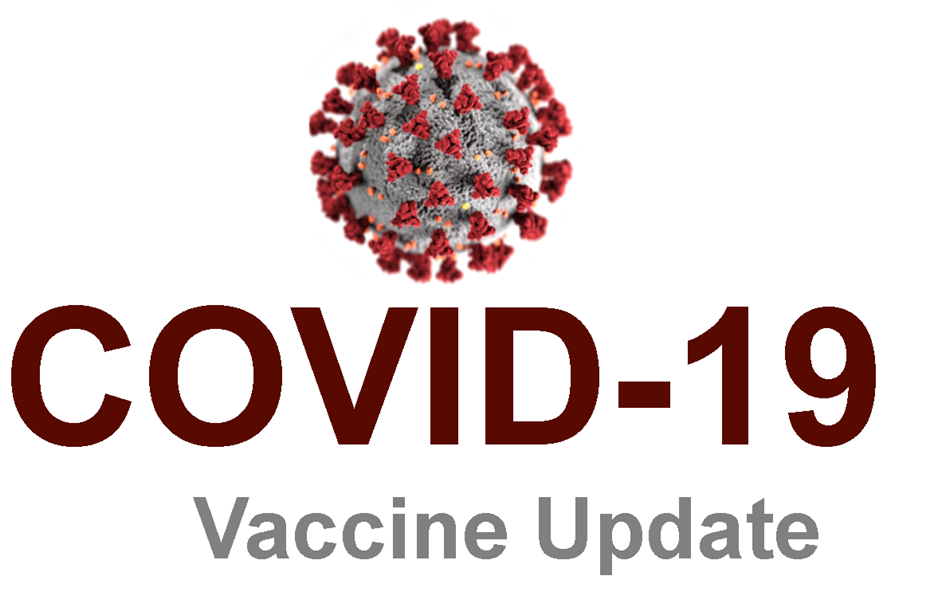 Updated April 19, 2021
Johnson & Johnson vaccine 'pause'
The Coquille Indian Tribe has suspended use of Johnson & Johnson's COVID-19 vaccine. This action is taken in response to a federal recommendation involving six reported U.S. cases of a "rare and severe" type of blood clot.
No one vaccinated by the Coquille Tribe has been affected, but we are exercising caution while federal authorities resolve the issue.
We will continue to provide vaccinations using the Moderna vaccine, which is not affected by the pause. If you are scheduled to receive the Johnson & Johnson vaccine at our April 16 clinic, we will offer you the option of receiving the Moderna vaccine instead.
---
Mass Vaccine Clinics Are Now Complete
Remaining dates at The Mill Casino-Salmon Room are for booster shots only.
Future appointments for CV19 vaccinations will be held at the CIT Community Health Center (CHC). Currently, we are building a waitlist and will contact eligible people when dates are established at the Community Health Center. To receive the vaccine at the CHC, you must be age 18 or older and meet at least one of the criteria below:
Coquille Tribal members, spouses, and their households
Coquille Tribal government staff and their households
Coquille Tribe's business and service entities staff and their households
Patients of the Coquille Tribe's Community Health Center

Enrolled tribal members of federally recognized tribes and their households, if they:

a) Live inside the five-county service areas of Coos, Curry, Lane, Douglas, and Jackson counties and; b) Register as patients of our health centers in Coos Bay or Eugene
There is no distribution to the general public planned at this time.
Email covid19@coquilletribe.org to be added to the waitlist.
---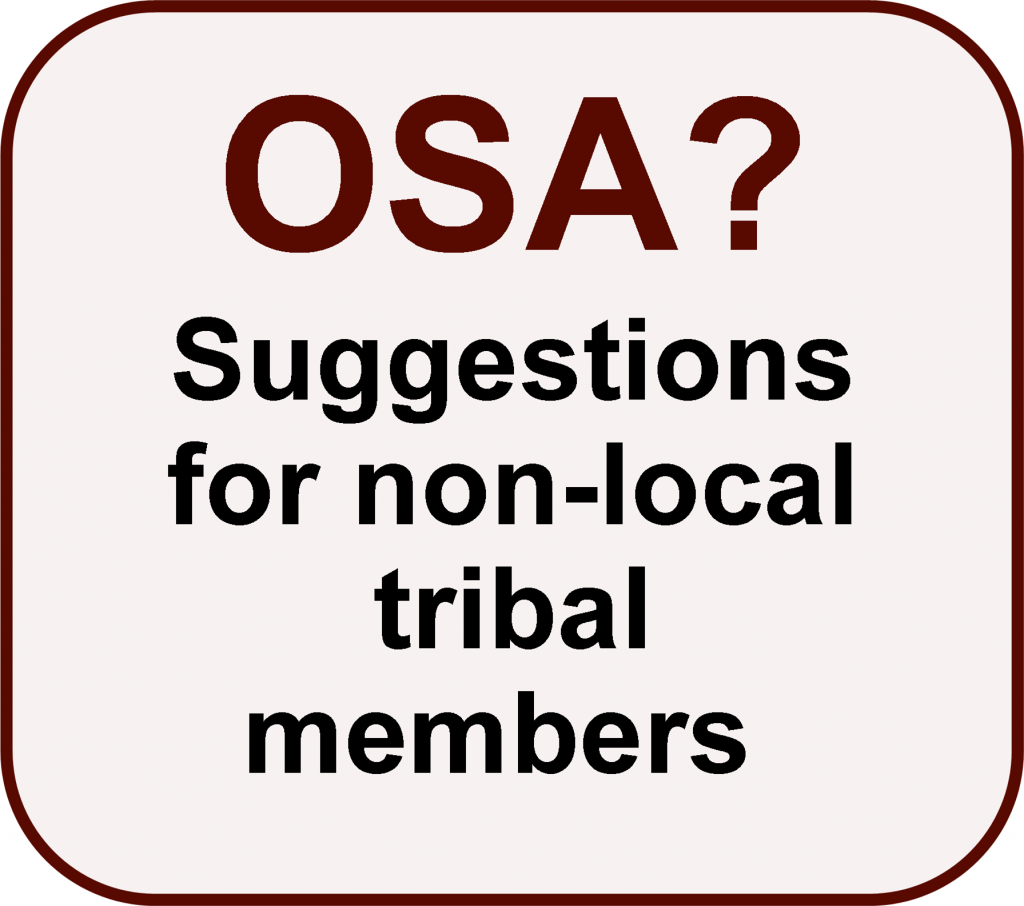 ---
Check your vaccine knowledge

Additional vaccine information
Coquille Tribe
Oregon Health Authority
Northwest Portland Area Indian Health Board
Centers for Disease Control
If you have a specific question about the vaccine and cannot find the answer in the FAQ's or other information, you can email your question to covid19@coquilletribe.org or contact Health and Human Services Director Kelle Little at (541) 297-0341.
See previous questions from members
---
Phase II vaccination program 
Phase II of the Coquille Tribe's vaccination program has been fully activated.  Distribution of the COVID-19 vaccine has been expanded to include all seven groups listed below.
Meanwhile, outreach to Elders and spouses with underlying health conditions in the tribe's five-county service area will continue as a priority under Phase I.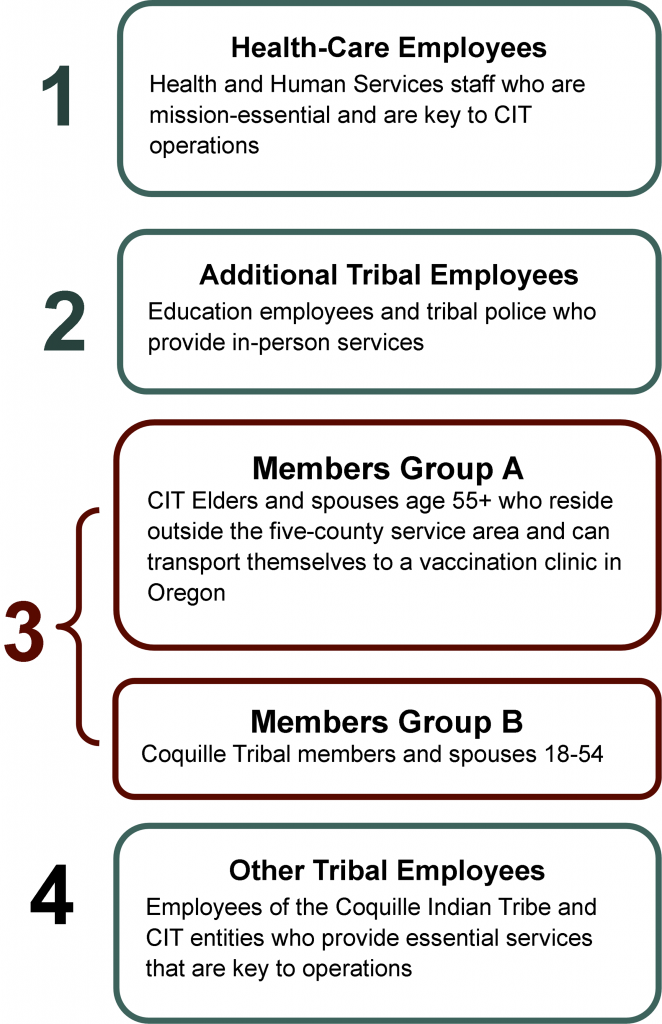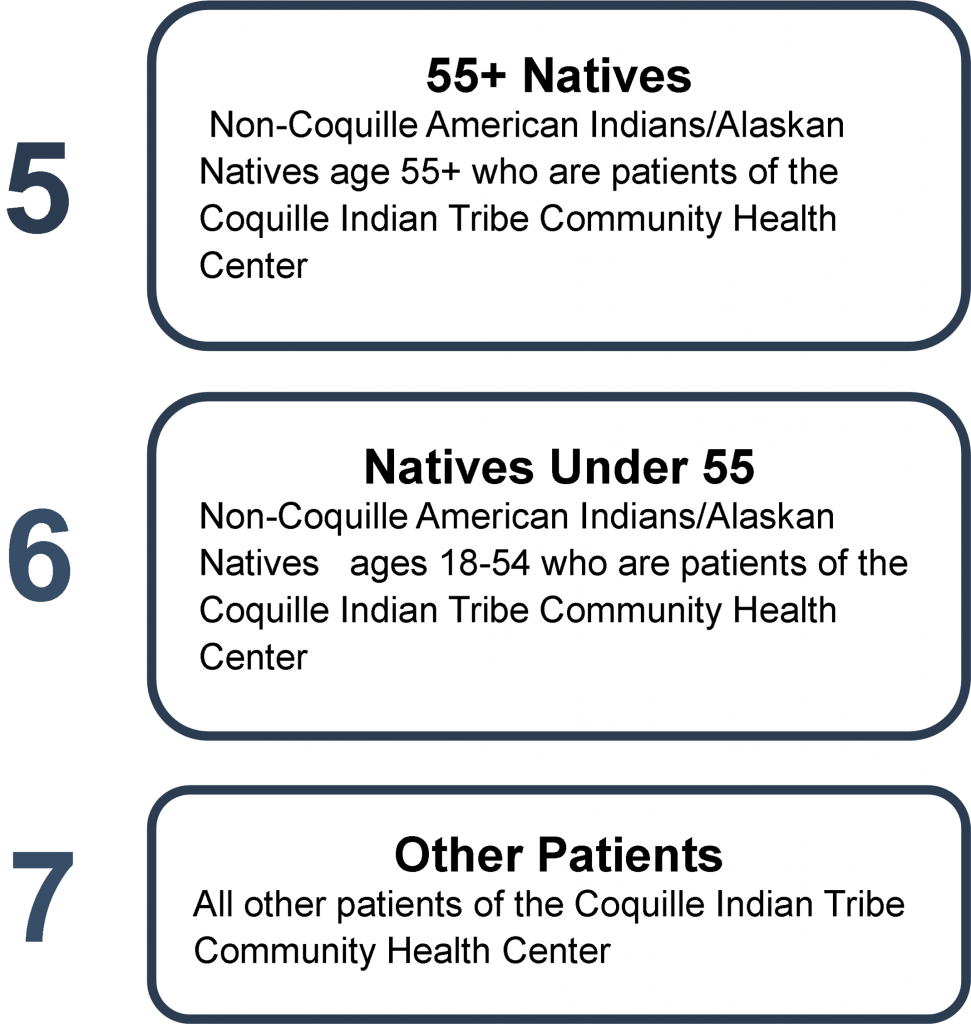 Please visit this website and Facebook  for more information as it becomes available. Tribal members and CHC patients can ask specific questions by emailing covid19@coquilletribe.org.
---
---