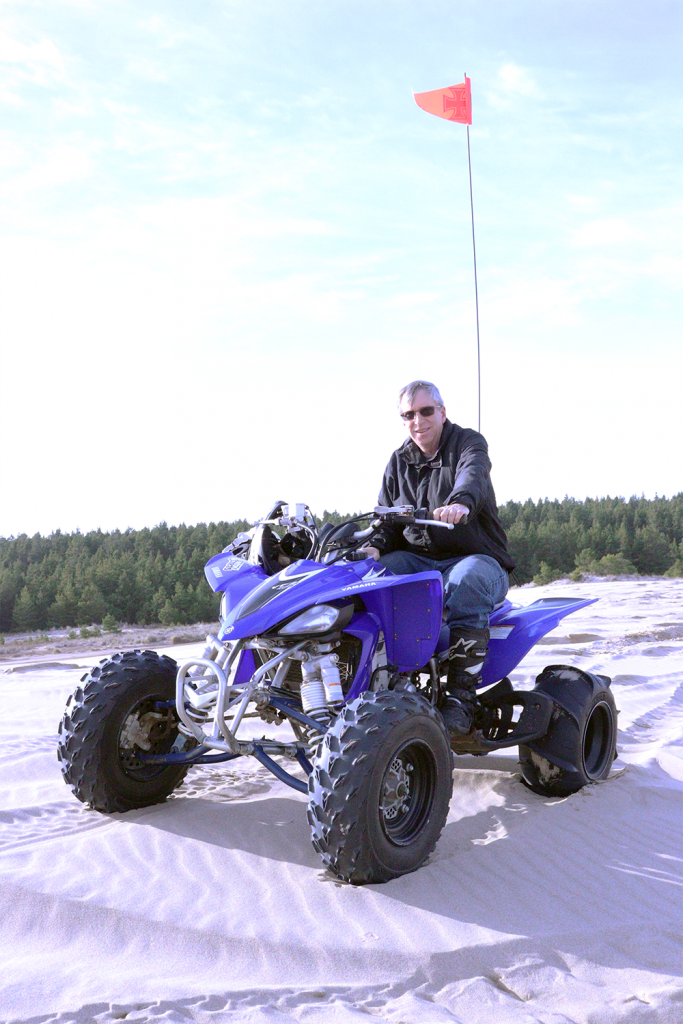 Volunteers work to preserve shrinking dunes
Lush stands of shore pine and beach grass flank the trails where Leo Cox rides his four-wheeler. But Cox, 59, is old enough to remember a much different landscape on Coos Bay's North Spit.
As a teenager, Cox raced across miles of uninterrupted dunes. Today those sprawling vistas have shrunk to sandy remnants amid a young and spreading forest.
"There's a unique ecosystem out here that is going to be gone," Cox said. "If you don't protect the sand, it's going to disappear."
Cox is president of Save the Riders Dunes, a group of about 125 volunteers who love cruising windblown hills on all-terrain vehicles. As part of the Oregon Dunes Restoration Collaborative, the nonprofit group partners with the U.S. Forest Service to maintain and restore the ancient landscape.
STRD is one of 71 community organizations receiving financial support this week from the Coquille Tribal Community Fund. The group was awarded $2,000 to buy two-way radios.
Why radios? Among their other activities, group members volunteer at events such as Winchester Bay's DuneFest and the UTV Takeover at Boxcar Hill Campground. (UTV stands for "utility task vehicle.") Cox's group extends hospitality and safety assistance to the thousands of off-roaders who attend.
"We're here to help them get onto the sand safely," Cox explained. "The radios will be a big help."
Working the sand festivals supports the group's main goal of preserving dune access. Cox explains that dune preservation has both environmental and economic implications. Numerous species inhabit the shrinking dune ecosystem, and the dunes are a tourism treasure for the area's economy.
"It's not a cheap sport," he said. "People who do it have money, and they spend money."
Like many environmental problems, the dunes' troubles began with good intentions. In the early 20th century, well-meaning land managers planted European beach grass, scotch broom, gorse and pine trees to stabilize the shifting dunes. The plants did their job too well, conquering vast swaths of open sand.
Cox's group works with the Forest Service to remove encroaching vegetation. One recent project restored the area surrounding "Signal Tree," a distinctive landmark that had been obscured by aggressive foliage. Trail maintenance and noise abatement are other items on the group's agenda.
Jackie Chambers, administrator of the tribal fund, expressed admiration for the dune defenders' work.
"We are so happy that we were able to grant this money to them," she said. "Sometimes some of our smaller grants can have huge impacts in the areas they serve."
The regal sandscape that Cox remembers from his boyhood isn't likely to return. But the work of his group and other organizations may ensure that parts of the dunes can survive for future generations.
To learn more about Save the Riders Dunes and the Oregon Dunes Restoration Collaborative, visit saveoregondunes.org or savetheridersdunes.com.