Kilkich Transportation
Safety Project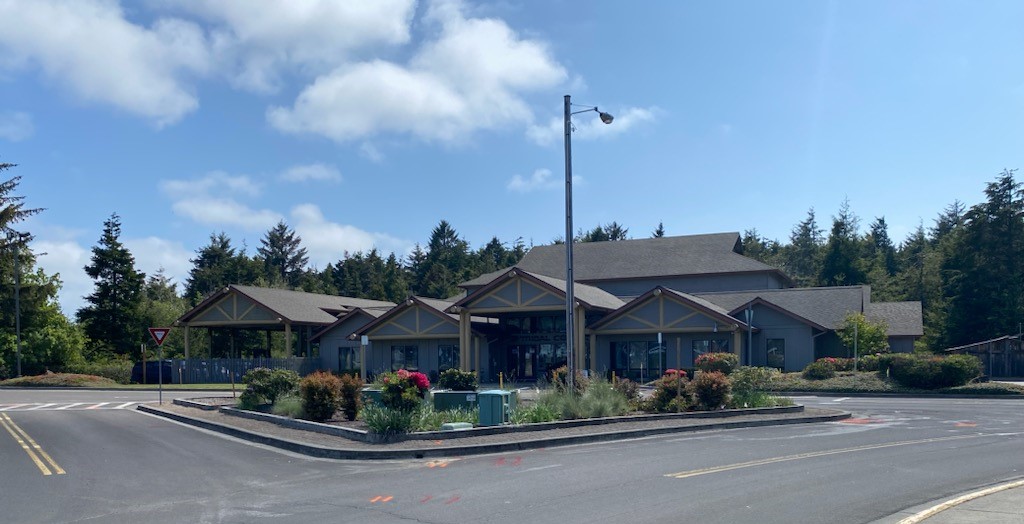 Project Details
The Kilkich Transportation Safety Project corrects a long-standing issue identified in the Empire Comprehensive Plan and the overall Tribal Comprehensive Plan. The current "wye" intersection of Miluk Drive and Mexeye Loop is dangerous for vehicles and pedestrians and difficult to navigate. The lack of sidewalks along Miluk Drive between the Learning Center, CELS, and Cape Arago is also a serious pedestrian safety issue.
The Tribe has contracted with Knife River Materials (KRM) to realign the current "wye" intersection of Miluk Drive and Mexeye Loop into a 3-way "tee" intersection. The project will also include extending the sidewalk on the north side of Miluk Drive, west of CELS, to Cape Arago Highway, for pedestrian safety; as well as combining the existing paved and gravel parking lots and adding a sidewalk to the west of the Learning Center.
Timeline
Construction began May 26, 2023, and should complete mid-October. The project will be phased to allow traffic to continue to flow through the reservation, with detouring in place.
Funding
Funding for this project was secured through a $1M Federal Highway Administration Tribal Transportation Safety grant and $500K from The Bureau of Indian Affairs (BIA) Tribal Transportation Project funds.
What to expect

Construction updates will be provided weekly, detailing work completed, what to expect the following week, detouring and alternate parking information, as well as environmental updates.
Previous Project Updates
Click to expand menus
SIGN UP FOR UPDATES
We strongly encourage you to sign up for Construction Updates through Nixle! 
TEXT keyword "BUILD" to  888777.